Meet Barney, our sponsored guide dog
Over the past couple of years we have been raising money to name a guide dog – along with all our other charities. Thanks to everyone's generosity and a lot of hard work we have now raised the £5,000 that enables us to choose a name for this lovely dog … and Barney seemed an obvious choice!
He was born on June 21 and has now been placed with a puppy walker. You can see his birth certificate below.
He has just turned one and his current "owners" say he is making great progress. He's been seen by the local Guide Dog supervisor who says she was very pleased with his development. He'll be going into training either in November or January.
On his birthday he had a great play time with several dogs in a doggy play area near to where he lives. He was so tired at the end he flopped in the hallway and fell asleep! He's had some other treats, including a new toy, a squeaky duck.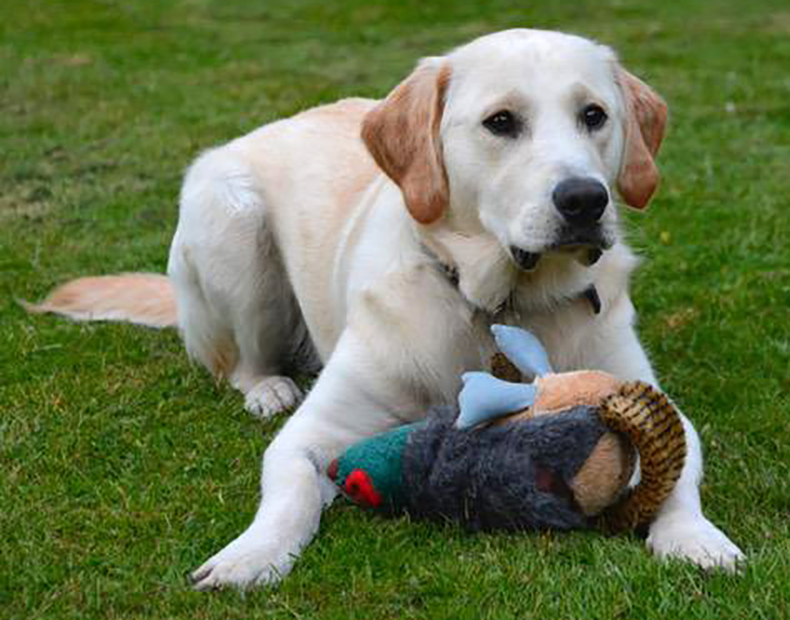 Every hour another person in the UK goes blind. When someone loses their sight Guide Dogs is there to make sure they don't lose their freedom as well. The charity relies on donations to continue its life-changing work and every pound raised makes a difference to people in the UK living with sight loss
Barney's progress timetable