Vision Matters 2020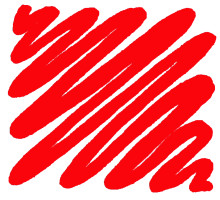 Our fantastically popular 12-inch canvas charity event is back for 2020. Buy a blank canvas for £10 and create your masterpiece in any medium that takes your fancy: paint, crayon, chalk, photography, collage, knitting, sculpture…the list is as diverse as your imagination. All canvases will be on sale for £45 at the Vision Matters exhibition, which will be held as soon as it is safe to do so.
*UPDATE* UPDATE *
As you have probably gathered, the exhibition, which should have taken place in July, was postponed due to Covid-19. However, we are planning to reschedule the event some time in 2021 if conditions allow.
But the good news is that blank canvases are still available
The submission date has therefore been extended into 2021 to a date again still to be decided. We can store completed work if you want to deliver it to us but, if possible, please hang on to them until a date for the exhibition can be confirmed. We will let you know in good time.
Please be assured that all the money from the canvases you have bought is safe in the Charity Account. It will remain there until we have had the exhibition. We will send it to the charities together with the money raised from the sale of the completed canvases.
So please keep creating your wonderful canvases so we have something fantastic to look forward to.
---
Double success at Gravelly Barn