FART: Food and Art June 23-25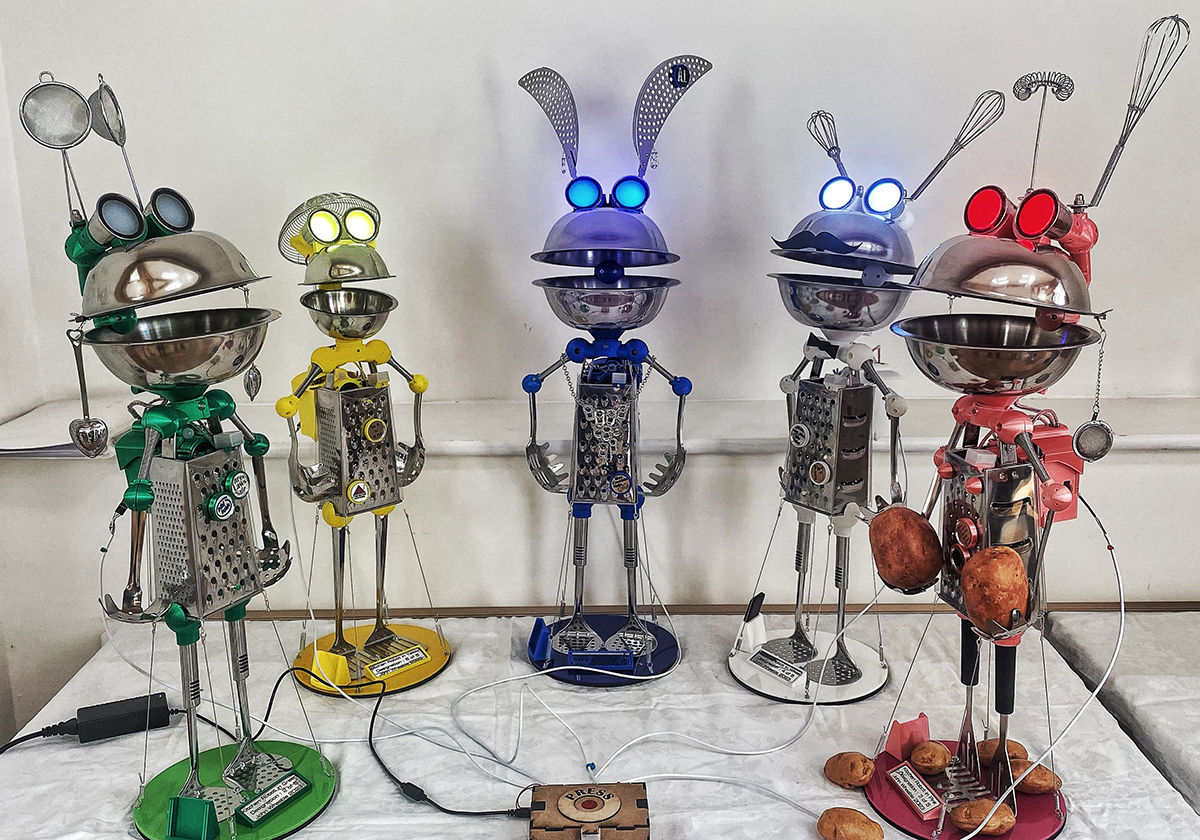 Food and art turned out to be a tasty mixture at our Fart exhibition (yes, it did cause a few giggles and a bit of controversy) but the outcome was no laughing matter – a fantastic £5,000.
The three-day show was a fascinating fusion of visual art and culinary creations. It featured work by some of the best local artists, including painting, drawing, photography, ceramics, printing, and 3-D work. In fact something that catered for all tastes – literally.
There were demonstrations by chef Clive Marshall showing how food presentation can be seen as art in its own right. And to complete the senses, there was music from the Ware Ukulele Group on Saturday afternoon and a live performance by the Razed Roof Inclusive Performance Arts Group from Harlow, on Sunday, again based around the theme of food
All the money raised will be going to Haematology Cancer Care at University College London Hospital, a charity supporting patients and research, the latest of which being the ground-breaking CAR T-cell therapy. This uses the patient's own immune system to fight cancer and is now available on the NHS.
Thank you to all those who submitted their work, came along to view and buy, helped behind the scenes, donated cakes and generally made this such a memorable event.
Click on image below for more photographs