Vision Matters May 2022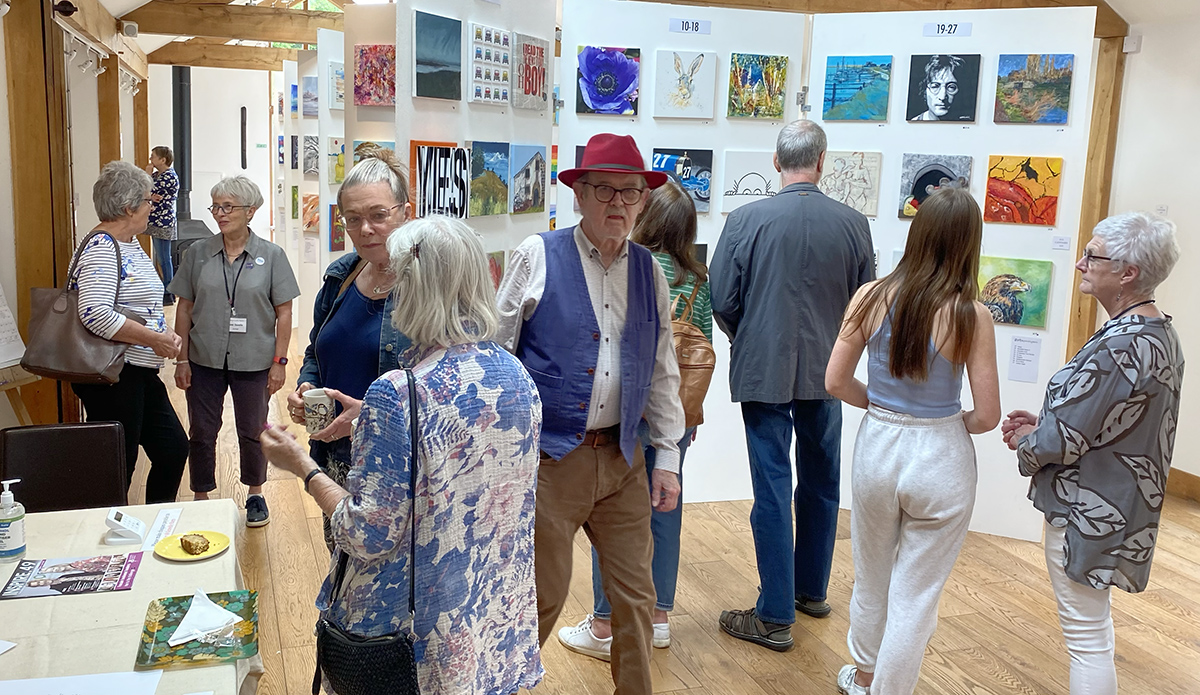 After a two-year delay due to Covid-19 we were so delighted to be able to run our popular 12-inch canvas exhibition on May 13-15 and 21-22. We had over 270 canvases on display and again the variety and standard of work was amazing.
And to top it all we can now announce that we raised a magnificent £12,000. The amount exceeded expectations after a two-year delay because of Covid. Everyone was so generous, painting canvases, buying them, donating cakes, entering the raffle, giving donations and generally supporting our event. Thank you everyone.
If you want a flavour of the work on show if you missed it or want to see again the 12-inch canvases, click on the slideshow below to see all the work we hung. Can you spot yours?!