Perchance. July 1-3 2016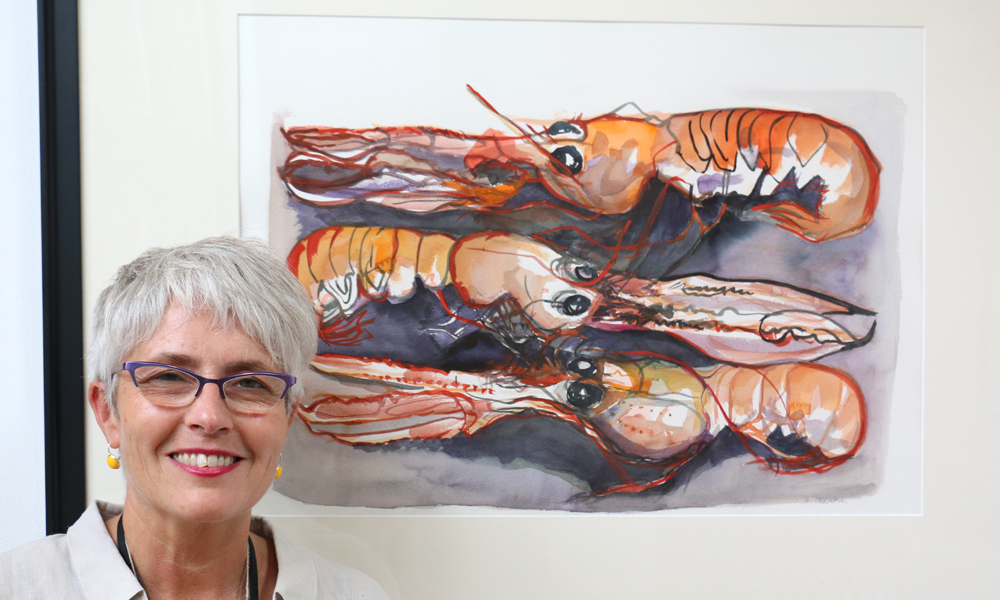 Jane Davalle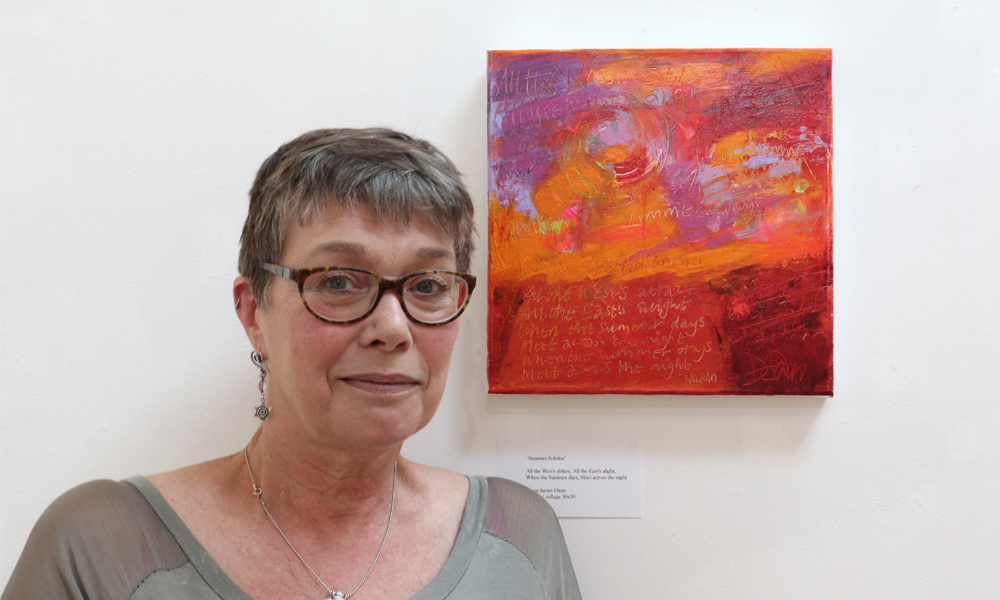 Susan James Dean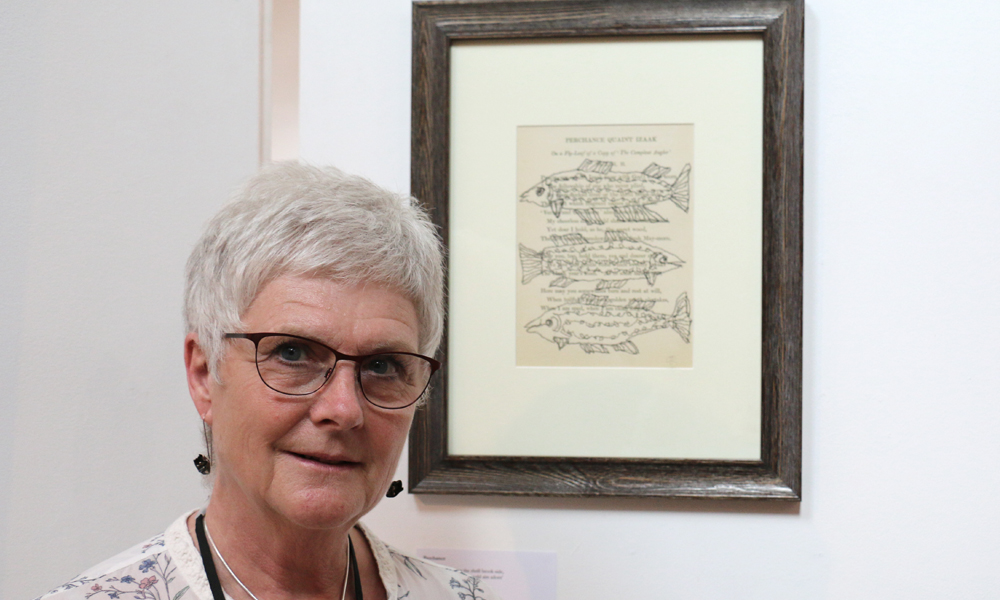 Glynnis Bainbridge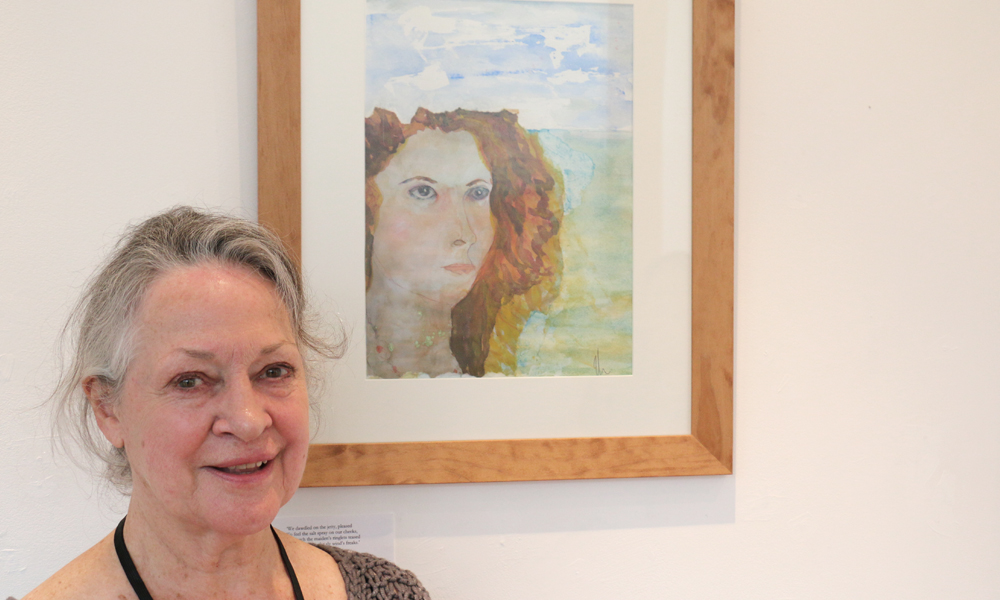 Jan Reichmann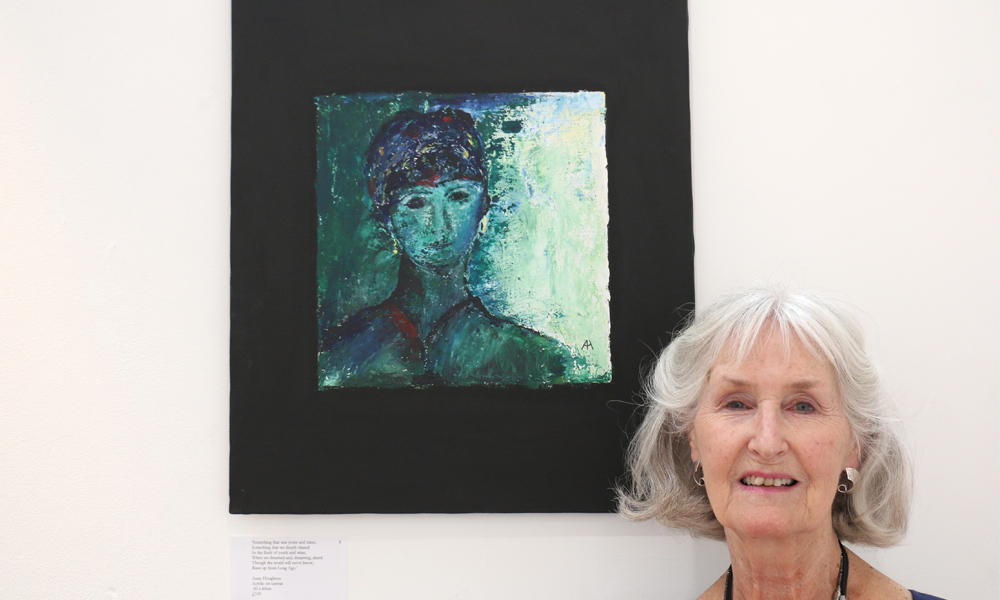 Ann Houghton
This year's exhibition, featuring work by the Ladies Wot Lunch,  was held in honour of Glynnis's  late grandfather, John A. Nicklin, a well-established and published poet. His poetry provided the artists with the inspiration for their exhibition. The word 'Perchance' is taken from the first line of Nicklin's poem that refers to Izaak Walton's 'The Compleat Angler' – Nicklin also entitled his poem 'The Compleat Angler', in which he explains that, although no angler, he does share Walton's love of the mysteries and beauty of the Spring countryside.
Nicklin's poetry also reveals a deeper, darker side to his character, particularly when he wrote about the horrors of the First World War, and the sadness he felt for long lost loves and lives – his sensitivity is clearly reflected in his work.
We were pleased to donate £350 to Mudlarks Community Garden, Hertford, a charitable organisation run entirely by volunteers that aims to help young people with autism and learning difficulties to lead fulfilling lives beyond school.
Video courtesy of George Davalle